Our Chiropractor Treats Neck Pain Caused by Car Accident Injuries
A car accident can wreak havoc on any part of your musculoskeletal system, but your neck may be the most vulnerable structure of all. The cervical spinal column is less robust and less well protected than the larger thoracic and lumbar spinal regions -- and it's connected to the head, a weight which can be flung around the cabin in an auto accident. Neck pain is all too common an outcome from such an event, but you can get safe, effective, non-surgical relief for your symptoms here at Lakewood Ranch Chiropractic.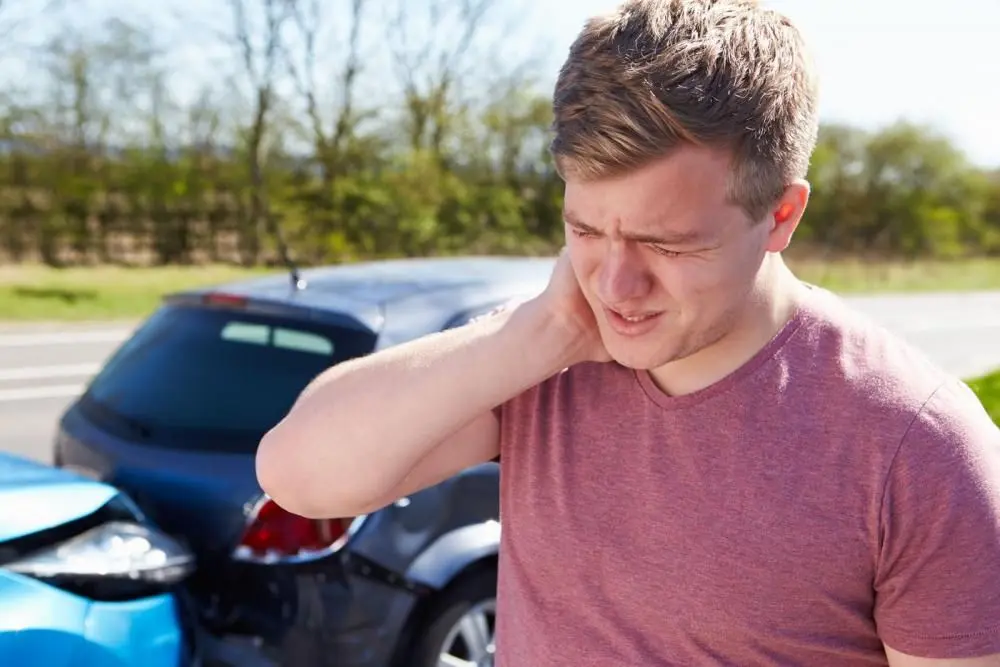 The most frequent and obvious cause of neck injuries in an auto accident is whiplash. The term applies to the whip-like motion imparted to the neck when the head is thrown back and forth, much like the lash of a whip. The forces placed on the neck and cause many different kinds of injury and pain all at once. These injuries may include:
Soft tissue strain - The muscles and connective tissues in the neck may tear, causing severe pain, inflammation, stiffness and spasms.
Vertebral subluxation - The facet joints that connect and articulate the cervical vertebrae can be dislocated and lose their ability to move properly. This is called subluxation.
Herniated discs - One or more cervical discs may lose their position in the spinal column and/or herniate, causing pain and other neurological symptoms.
You might not experience any neck pain for quite some time after your car accident, only to suddenly experience it at some later date. That's why you shouldn't necessarily wait for neck pain or other symptoms to appear before getting an evaluation from our chiropractor.
Chiropractic Adjustment, Massage Therapy and Other Neck Pain Treatments
Bring your aching neck to our chiropractic clinic at Lakewood Ranch Chiropractic. Our chiropractor can tell from your symptoms, and from detailed X-ray evaluations, exactly what types of injuries you've sustained and where they're located. We can then create a personalized neck pain treatment program utilizing several natural, non-surgical healing modalities, such as:
Need Neck Pain Relief from Auto Accidents in the surrounding areas of Bradenton, Lakewood Ranch, Sarasota, and Fruitville?
If you're in Bradenton, Lakewood Ranch, Sarasota, and Fruitville, call (941) 739-2900 to schedule an evaluation and treatment for your auto accident neck injury. Our chiropractor can help!