Disc Herniation Diagnosis and Treatment At Lakewood Ranch Chiropractic
Our Bradenton chiropractor can diagnose and treat your disc herniation without surgery or power prescription medications. Instead, we seek to help your disc retract, which will lower your pain and improve your mobility.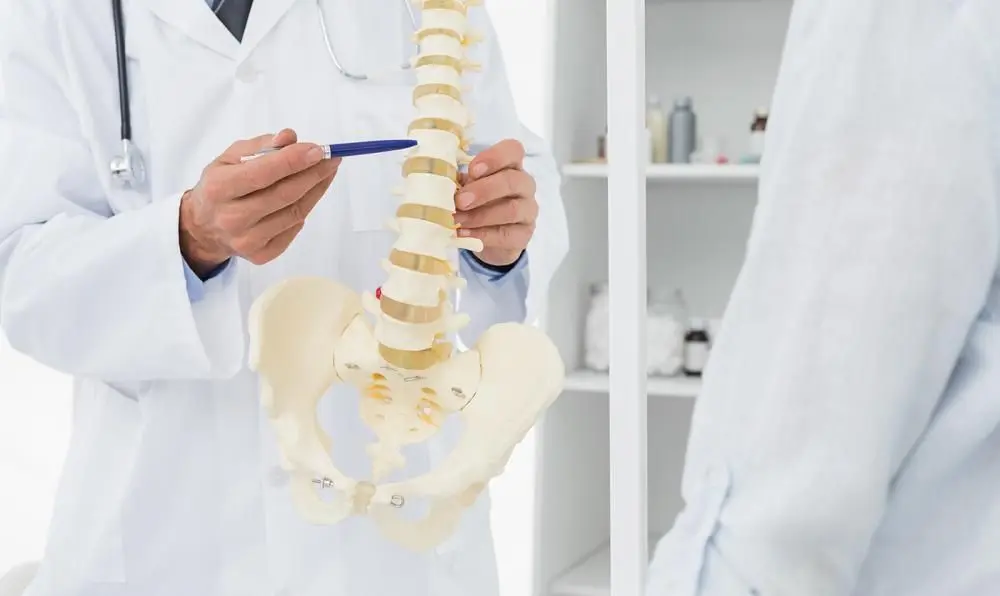 Herniated Disc Symptoms and Causes
Herniated discs occur when part of the disc material bulges, putting pressure on the surrounding nerves and soft tissues. Causes include injuries to the back or spine, degenerative disc disease, and spinal stenosis. Herniated discs occur most often in older men and individuals who have a history of back pain or back injuries.
Back Pain
Leg Pain
Loss of Range of Motion
Weakness in the Legs or Difficulty Walking
Herniated Disc Treatment from our Chiropractor Bradenton, FL
Our chiropractor Bradenton, FL offers herniated disc treatment for individuals suffering from back pain as the result of a disc herniation. Treatments start with an accurate diagnosis. Our chiropractor will perform a physical evaluation and ask you about your symptoms. We may also request x-rays or other digital images to determine which of your discs has slipped out of place. Once the location of your bulging disc is known, our chiropractor will recommend one or more treatment options.
Chiropractic Adjustments
Chiropractic adjustments are effective at alleviating lower back and leg pain that is caused by a bulging disc. Adjustments help realign your vertebra, which alleviates the pressure on your soft tissues and nerves.
Spinal Decompression
Spinal decompression helps your bulging disc retract into its proper position. This treatment involves gently stretching your spine in order to increase the spaces between your discs. This gives your injured disc the room it needs to retract and refill with fluid.
Massage Therapy
Muscle pain in your lower back can add to your pain levels. Massage therapy helps decrease muscle pain by alleviating knots and sore spots. Massage also helps increase circulation, and it promotes overall feelings of well-being.
Corrective Exercises
When your back and core muscles are weak from lack of use, injury or leading a sedentary lifestyle, they are not able to support your spine. This can make you prone to injury and cause your muscles to tire faster. Targeted exercises and stretches can help strengthen your back and core muscles, which helps alleviate pain.
To schedule an appointment for your lower back pain, call our Bradenton chiropractic clinic at (941) 739-2900" class="piwik_ignore">(941) 739-2900. We are located at 8608 East State Road 70.