Understanding Pinched Nerves
The nerves in the human body are responsible for transferring messages from one area to another. Sometimes, the message is sent in the form of pain resulting from damage from a pinched nerve. It may be minor or severe and cause other problems in your body if left untreated.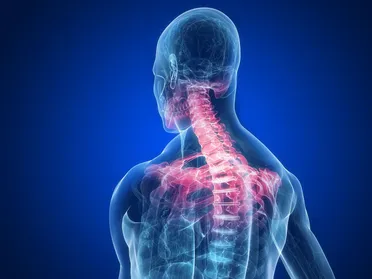 The sooner you seek professional care for proper treatment, the faster your pain will be alleviated. At Lakewood Ranch Chiropractic in Bradenton, FL, we specialize in treating various chronic pains and injuries, including pinched nerves.
What Is a Pinched Nerve?
A pinched nerve is a condition that occurs when too much pressure is applied to a nerve by the surrounding tissues. Most pinched nerves occur at the neck, lower back, upper-middle back, and sometimes in your elbow, hand, or wrist.
Causes of a Pinched Nerve
Common conditions that cause bone or tissue to compress a nerve include:
Excess weight swells the pathways, causing excess pressure on the nerves
Injuries from an accident or sporting activity
Repetitive tasks, such as long periods of typing, cause stress on your hand
During pregnancy, the extra weight can compress the nerves
High sugar levels in the blood can damage nerves
Aging causing wear and tear to the spine and discs
Diagnosis of a Pinched Nerve
At your first consultation, you need to explain to our chiropractor in detail your symptoms and how they affect you. We often see patients suffering from one or more of the following pinched nerve symptoms:
Pain in the compression area
Tingling and numbness
Overall weakness with certain activities
Burning sensation
To further understand the severity of your condition, we may use certain tests for a proper assessment of your pinched nerves. These tests include:
Electromyography (EMG) is a test used to check whether a nerve is working as expected
X-rays are used to show the alignment and the narrowing of your spinal cord. It can also help identify fractures
Magnetic Resonance Imaging (MRI) exposes any damage to your soft tissues that could be causing the nerve compression
A Computed Tomography (CT) scan displays more detailed images than those of an X-ray
Pinched Nerve Treatment
One of the most beneficial treatments for pinched nerves is chiropractic care. Our chiropractors can help realign the spine to relieve your pinched nerves. This will also help improve your ability to avoid other pinched nerves in the future. Our gentle adjustments help treat the condition at its source instead of just alleviating the symptoms.
Contact Us for Pinched Nerve Relief from Our Bradenton Chiropractor
Our team at Lakewood Ranch Chiropractic has years of experience providing patients natural relief from whatever pain or discomfort they may be experiencing. We help patients in Bradenton, Sarasota, Fruitville, and surrounding areas get back to living pain-free. Call us at (941) 739-2900 or contact us online to schedule your consultation or to earn more about how we can help your body achieve optimal wellness.